Invisalign® combines science and technology to help patients achieve a straighter smile discreetly. This system employs clear plastic aligner trays, which gently shift your teeth into proper position. As Invisalign is virtually invisible, many patients prefer this option to traditional metal braces. Invisalign trays are also removable, making them ideal for patients who are concerned about dietary restrictions or maintaining their oral hygiene regimen. Dr. Ryan Tracy provides Invisalign treatment to our Clinton, MS, patients, and can review the unique details of your treatment plan to ensure your satisfaction.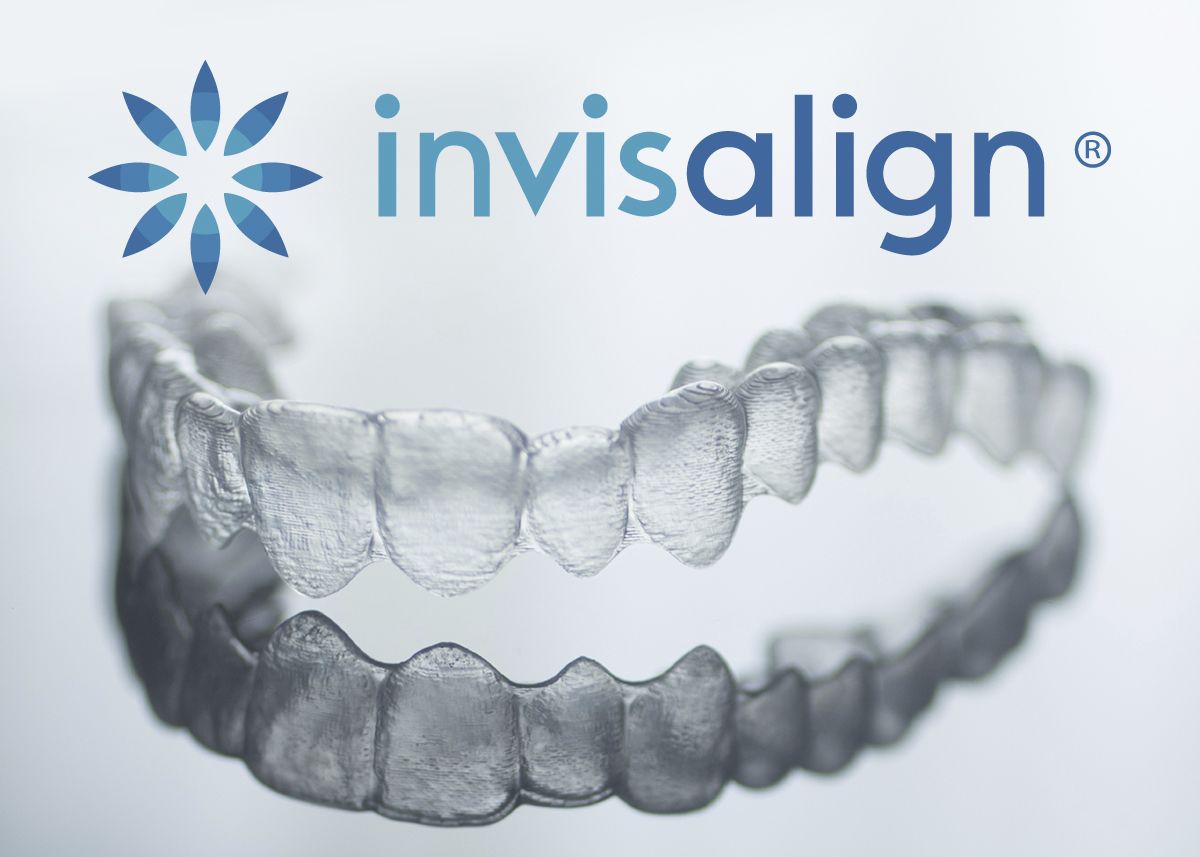 Advanced Invisalign Technology
Modern advances in dentistry have led to one of the most sought-after teeth straightening systems available. Invisalign straightens teeth using a series of clear mouthpieces, designed from smooth, BPA-free plastic. Resembling teeth whitening trays, these custom-made aligners gradually move teeth into proper position with firm, gentle pressure. Approximately every two weeks, patients should transition from their current set of trays to the next set in the series to continue the straightening process. The Invisalign trays will make subtle shifts until your teeth are in their desired positions.
As Invisalign is virtually invisible, many patients prefer this option to traditional metal braces.
Am I a Candidate?
During your consultation, Dr. Tracy can perform a series of assessments and take diagnostic images, which he will use to determine your candidacy. Invisalign can treat a wide array of alignment issues, including:
Crossbite
Overbite
Underbite
Overcrowding
Gapped teeth
Open bite
If you have more severe dental misalignment, you may benefit from traditional orthodontics. However, if Dr. Tracy determines you are eligible for treatment, he can design your custom treatment plan.
The Invisalign Treatment Process
During your consultation at our practice, Dr. Tracy can explain the treatment process in detail. He can review the best way to care for your trays and answer any questions you have about the cost, timeline, or process. During treatment, you can expect:
Impressions and Trays

We can begin by taking impressions of your smile. We will send these to a trusted dental laboratory, where they will be used to fabricate your trays. Once your aligners arrive, you can return to our office. Dr. Tracy can then fit you with your first set of aligners and ensure they fit securely in your smile.

Active Treatment

You should wear your aligner trays 20 to 22 hours each day. You may remove them to eat, as well as to brush and floss your teeth. It is important to remember that the success of your treatment will depend upon your commitment to wearing your trays. Failure to wear your trays consistently can prolong your treatment timeline.

Cleaning Your Trays

Taking proper care of your aligners is important. You should rinse your aligners often, and you can gently brush them with a toothbrush. Some patients opt to purchase a cleaning kit, which features a special soaking solution that can be used twice each day.

Post-Treatment

Once your treatment is complete, we can fabricate a clear retainer tray. This will keep your teeth from shifting back into their previous position.
Because each patient is different, Invisalign treatment times can vary significantly. However, the average length of treatment is approximately 12 months. If your teeth are severely misaligned, treatment can take significantly longer.
Traditional Braces vs. Invisalign
Metal braces have been a mainstay in the field of orthodontics for decades. Though successful, many patients do not like the appearance of conventional metal braces, which can be bulky, cumbersome, and highly visible. In addition, traditional braces often require a longer treatment time, taking anywhere from 18 to 24 months to complete. Invisalign, on the other hand, has the added benefit of:
A sleek and discreet appearance
Increased comfort
Removability, so you can enjoy your favorite foods and brush and floss normally
Shorter treatment time
Fewer dental appointments
Invisalign is an optimal choice for patients who prefer a more aesthetically-pleasing treatment process. It is especially popular among our teen and adult patients. Depending upon your needs, we can also incorporate Invisalign into a custom smile makeover for a dramatic transformation.
Schedule a Consultation
By straightening your teeth and correcting your bite, you are investing in your long-term oral health. If you are interested in orthodontic treatment but wish to avoid metal braces, wires, and brackets, schedule an appointment with Dr. Tracy today to find out if Invisalign is right for you. Our team can review your unique dental needs as well as your concerns and your preferences to ensure you receive the most effective treatment. You can contact us online, or call our office at (601) 924-0770.