If you are missing teeth, there is no need to feel bad about your smile or miss out on eating your favorite foods. Dental bridges can help. Bridges can restore your smile and return complete function for patients who have lost teeth.
At our Clinton, MS, practice, Dr. Ryan Tracy can customize and place a dental bridge to repair your smile and restore it to its full health. Patients can replace several consecutive missing teeth with a single restoration. We will work closely with you to find the right solution for your needs and budget.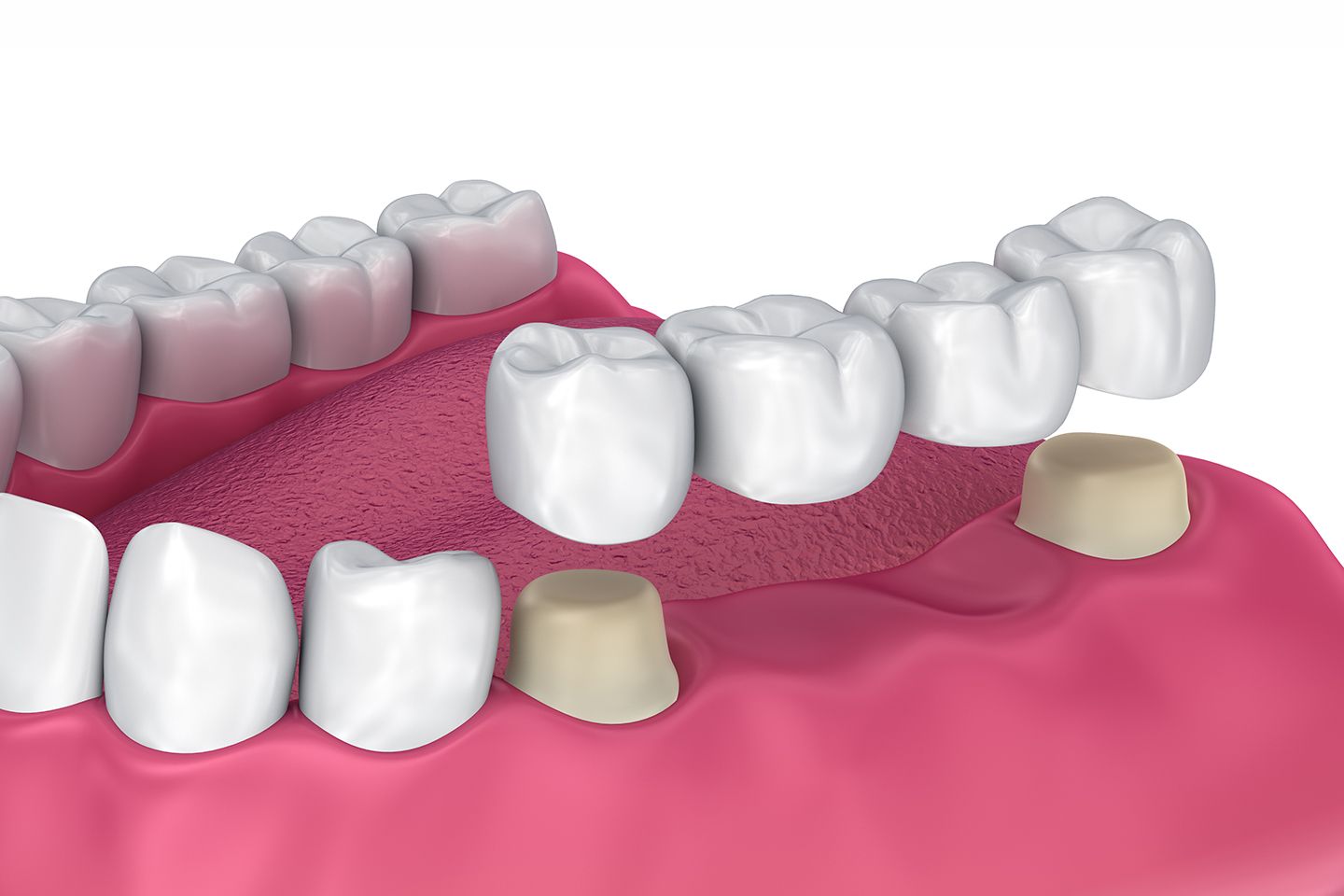 The Benefits of a Bridge
Bridges can replace multiple, consecutive missing teeth in a single treatment. They literally bridge the gap between your natural teeth. In addition, dental bridges can:
Renew your ability to chew and eat
Ease speech impediments due to lost teeth or loose dentures
Blend in with your natural teeth
Restore the appearance of your cheeks, jaw, and face
Prevent neighboring teeth from moving out of position
Is a Dental Bridge Right for Me?
Not everyone is a candidate for dental bridges. You must have two strong, healthy teeth on either side of the gap to support the restoration. If there is a possibility that you will need a root canal procedure in the future or if you have had one before, you might not be a good candidate. Root canals can become infected, which can cause the bridge to loosen or become damaged.
What to Expect During Treatment
Placing a dental bridge requires a multi-step process. During the first visit, Dr. Tracy will start by shaping and sculpting your existing natural teeth so they can support a crown. This entails removing some of the enamel in order to create room for the restoration. Next, impressions of your teeth will be taken and used to design your custom bridge. The restoration is fabricated using strong, tooth-colored materials like porcelain. As a result, it will blend in with your natural teeth. You may have to wear a temporary bridge while your permanent one is being made.
After you have had a chance to heal and your final bridge is ready, you can go back to the dentist for a second visit. Your new bridge will be placed and adjusted so that it fits snugly. It can sometimes take a few visits and several adjustments to achieve the proper fit.
Close the Gaps in Your Smile
Dr. Ryan Tracy offers expert dental care for all ages, from children to adults. We provide general dentistry, cosmetic dentistry, and restorative dental procedures, including dental bridges, dental implants, dental crowns, smile makeovers, teeth whitening, Invisalign®, and laser gum surgery (LANAP). Dr. Tracy is a member of the American Dental Association and the Mississippi Dental Association. He and his staff are committed to serving you and all of your dental needs in a warm and caring environment. Contact us today to schedule an appointment or call (601) 9240-0770.